1. Massacre your sweater into all it's parts.


2. Measure the circumferce of your head. Divide by 3.14, round up to the nearest inch. Cut a circle with the number you just got as the diameter. Also cut a long strip, longer than your head circumference.
3. Sew the band around the circle. It should make a little short cylinder with a slit in it. Sew the slit up.
4. Cut an oval from the remaining fabric. Fold it in half (hotdog, not hamburger), and sew along the round side. Cut a slit on the flat side and turn it inside out. You can edge this, or not. I did.
5. Fold the entire edge of your hat-cylinder under and pin the brim, facing down, to the inside of it. Sew around the entire thing.
6. Viola! New hat. You could also line it, but that takes effort, and ehhh...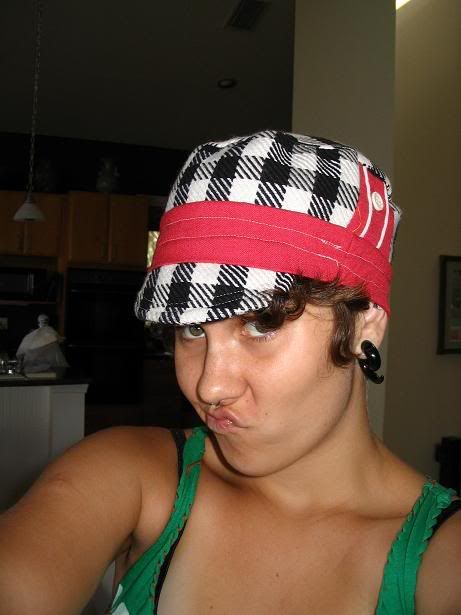 Another hat I made from the same basic pattern from a blazer and the remnants of a dress I made into a shirt.

x-posted at
tshirt_bitchery

Normally I wouldn't post this here, since it's not a t-shirt persay, but since there's a tut I thought you might like to see it.