I desperatly needed something nice-ish to wear to meet my boyfriends mom in (first time! AGH!) so grabbed a plain red tee shirt, a tiny spotty belt and this is what I came up with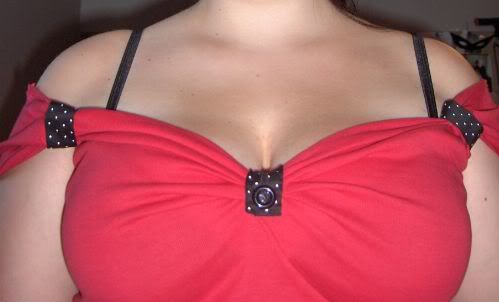 Sweetheart neckline, lil button... Its a lil bit wonky but I was in a hurry and I think I can **just** about get away with it.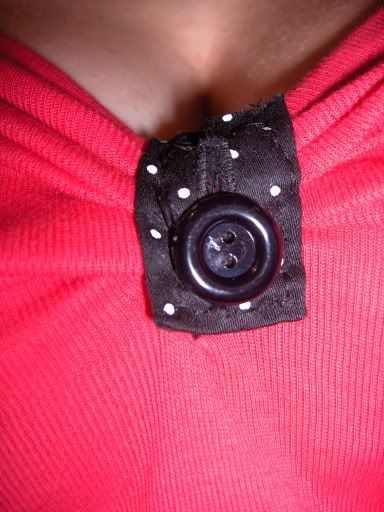 See, wonky... Oh well lol.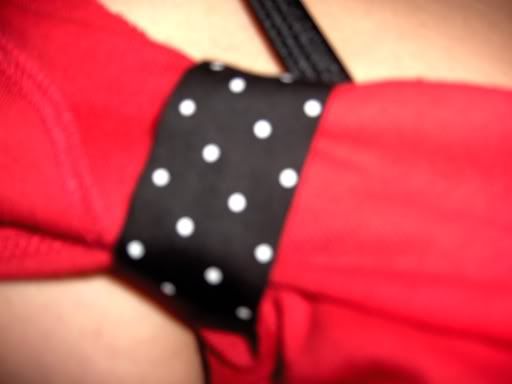 Just a little sleeve detail... Its not perfect but it was good for last night :)

Berg xx.