this turned out way better than i could have imagined. the second picture is of the sides safetypinned while i tried it on to see if it was the right size.


love the pajama pants, right? =)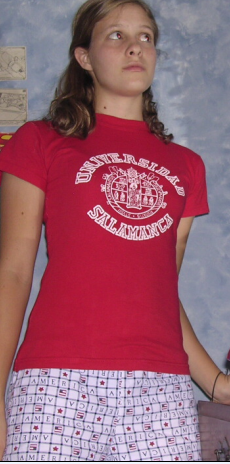 this was a resize, but then the back was too short, so i put in a tiedye strip, and got a little crazy and put in a lot on the back. my serging machine stretched it out or something though, so it is bumpy. =( anyone know how to fix that?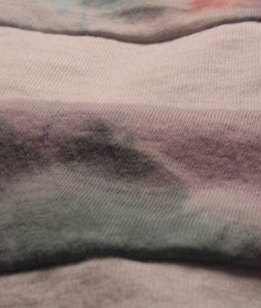 now i have a question. i found this awesome dress in my attic, and i'm not sure what i want to do with it yet. any suggestions?


this next shirt is made from a really old turtleneck with FROGS all over it!


i made some straps out of ribbon doing a 4-ribbon braid, and i think i'm going to sew them on like this:


braid closeup: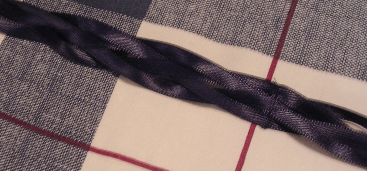 yessss, i found a jackpot in our ragpile: a bunch of old turtlenecks. i made two into a skirt.


pictures of the finished product: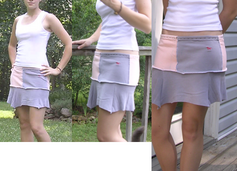 it's a bit short//tight for me to wear much, but maybe once in a while.
the first picture is a closeup of the detail on the front center of the waistband, the second is a unicorn, not a polo thing! it's a unicorn! how cool is that?! ahem. then, i didn't have any nice ribbon handy, so the drawstring which ties at the side is a grey shoelace.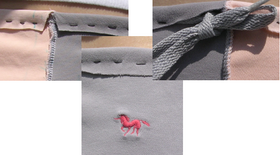 hope you like! oh, also, i haven't washed any of these things yet, so they probably have blue lines where i drew where to cut with a washable marker, but that'll come out in the wash.