before: hollister shirt from a friend. it was very cute, yes, but i can't stand shirts with collars that go over the shoulders like that. it never stays in place like it's supposed to.






after:

a long tube top. no, i would NOT wear it outside as a dress. i was just too lazy to put pants on.

(i didn't realize how slutty these pictures were until i uploaded them. i'm soooorry!!!)

i'm going to sew the pink buttons back on over the vertical white lined part near the bottom once i find the third button. it must be taking a vacation under my bed or something.




and no, i'm not pregnant. it just looks like that here.


pink printed tank from scratch: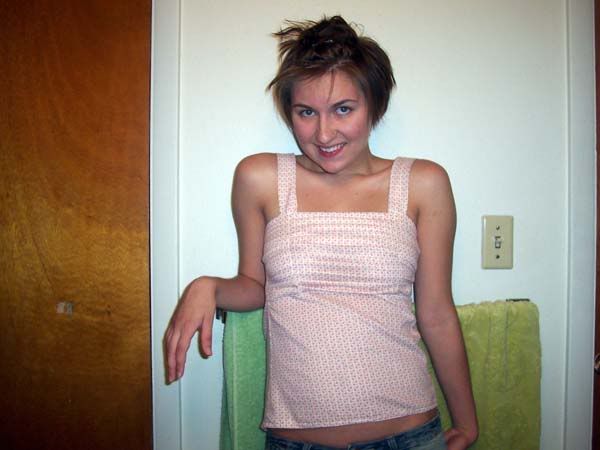 the front is shorter than the back: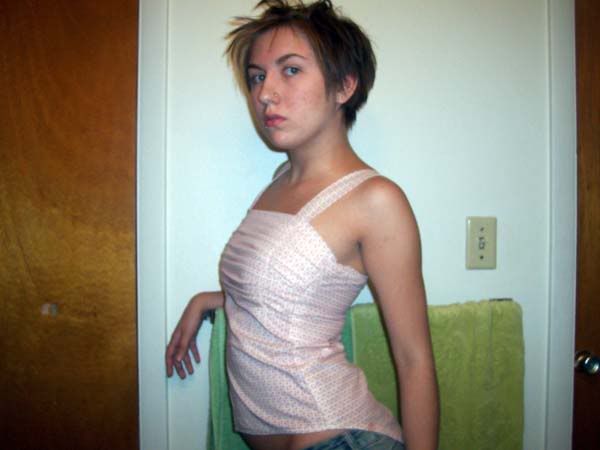 boob details (it took forever to do that):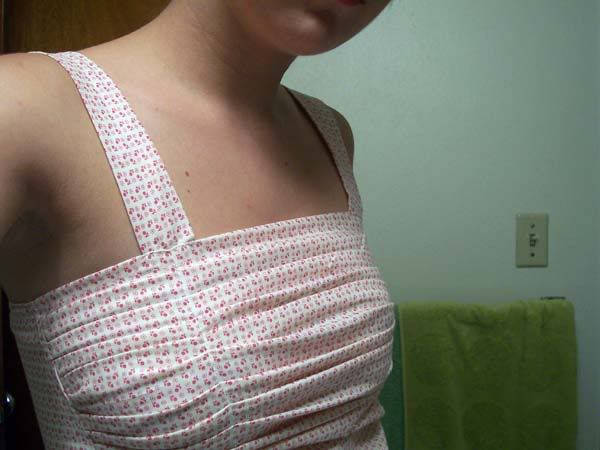 and some random purses...

pink purse (the pink fabric is from a t-shirt.) i made this last year and have never, ever used it.




red polka dot lining:




crocheted purse (the lining is from an orange t-shirt). i also made this last year (when i first started crocheting), and haven't used it either.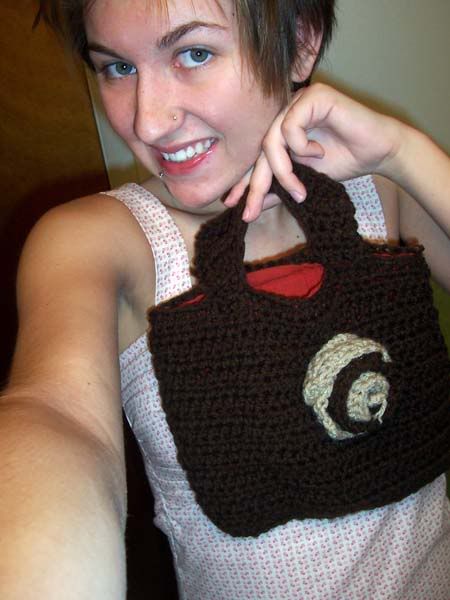 gimme feedback, yo.