First post like whoa!
Anyways, been lurking for some time, finally got un-lazy enough to take a few pictures. And by a few I mean way too many.



First, old t-shirt from zellers, took it in, added a panel of pretty yellow stretchy fabric in the back and on the bottom; cut off the neck-line. I love how it fits.
Front: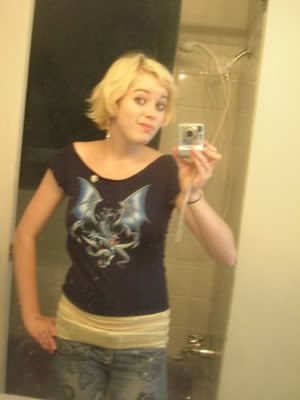 Back: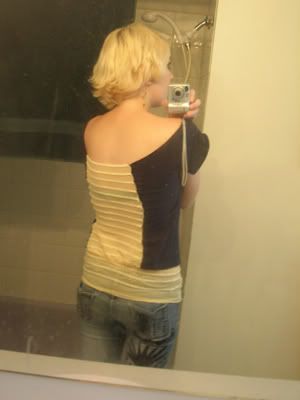 Next, I found a really big 'Ghost of the Robot' t-shirt at a vintage store in town yesterday. (For all you Buffy/Angel fans out there, it's James Marsters' old band) I made a simple tube top, put elastic around the top and added a strip of the materiel for a tie around my neck.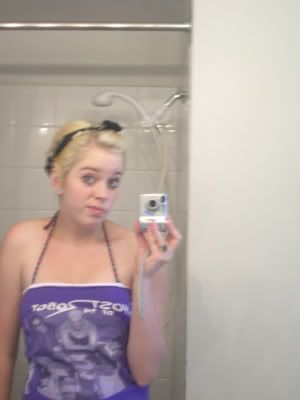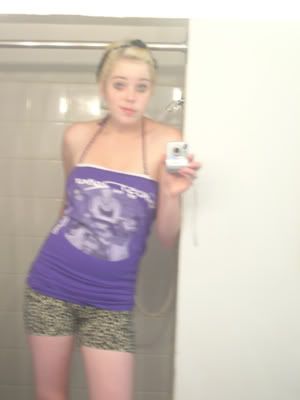 OH! And it's nice and long so I could wear it with leggings and wouldn't be complete trash =P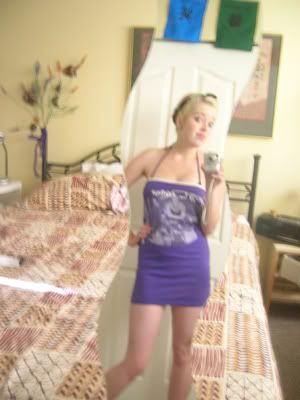 Noww, a skirt made from a black t-shirt, a skull I cut out of another shirt, some grey scraps, and pink crinellen. It's the most "I'mtryingtobepunkbutprettymuchfailing" thing ever.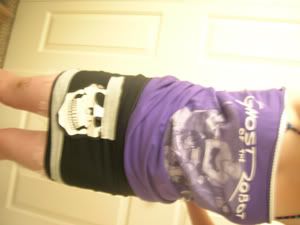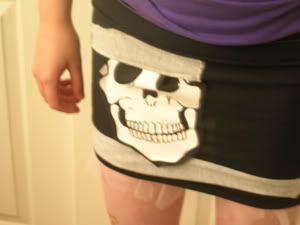 Annnd finally, made from a white t-shirt, stretchy-lacey material, a green band of fabric and some elastic. I like this, it's pretty cute, and slightly fitted in the front.