Pretty simple. Started out with a light blue long-sleeve shirt; chopped off the sleeves, stenciled on the image on the cover of the Clash's London Calling, safety-pinned the collar.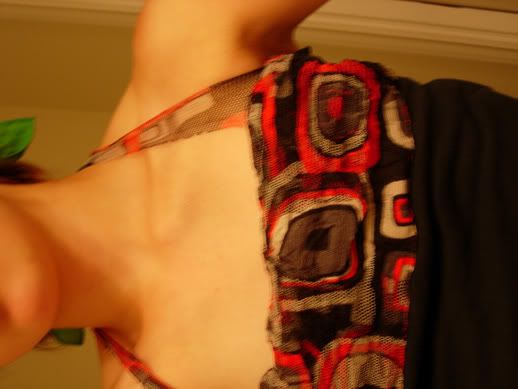 Cut up & resized black tee + some of the awesomest mesh-y print in the world.

Obnoxious mustard yellow tube top with detachable hood! hahah, i'm pretty proud of this, despite how scrappy it came out.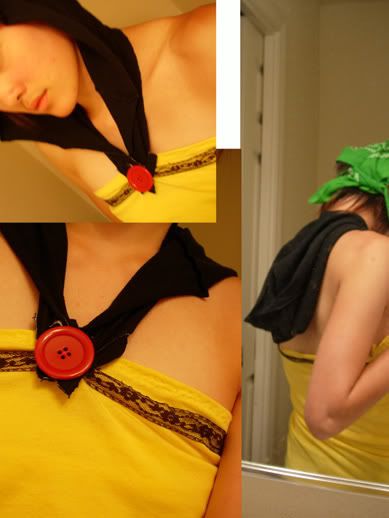 With hood -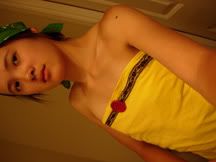 Without. The only problem is it likes to fall down. Not that much, but it could've used some elastic - so since I'm too lazy to do it over again, I'm thinking about putting some straps on it. Suggestions? (what kind, if any, do you think would look good?)