Did a surgery on a medium shirt that I picked up at the last sad cafe ska night
(www.thesadcafe.com) it's from the band honeycreeper (http://myspace.com/honeycreeper)

shameless promotions, i know. the sad is my favorite place, and honeycreeper is a really good band. oh well, anyways, ONWARD.

added some weird argyle material i've had forever.





myself, wearing it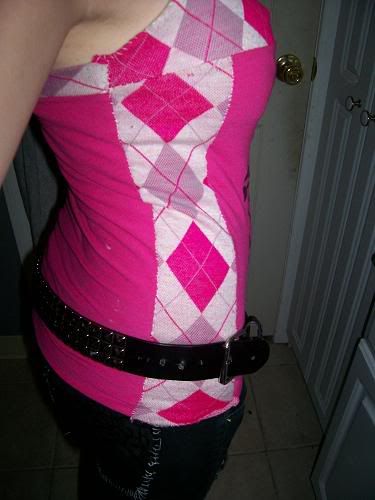 and, the side view.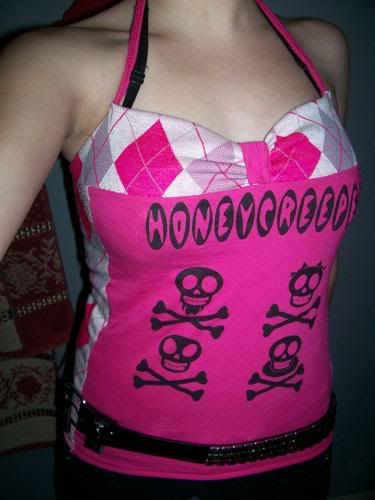 all hand sewn, as per usual. i wonder if anyone else in here does that?