Before: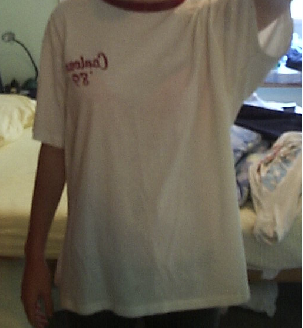 A huge mens tee-shirt.

After: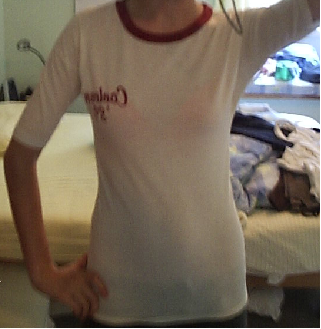 Now it acually fits me. Only I messed up a bit in the armpits so I'll fix that later.



Thats what it says. And the colour of the writing/trim around the neck (its the same as the writing).

And heres another that I forgot to take a before picture of. It was just bigger and didn't really fit me.