My brother's ex girlfriend gave me a bag full of clothes and there was this huge XL Marilyn Manson shirt in it. I really don't like him at all but since I can never throw clothes away I decided to turn it into a dress and sell it on ebay :D Please tell me what you think. Would you buy this?...if it was a different band?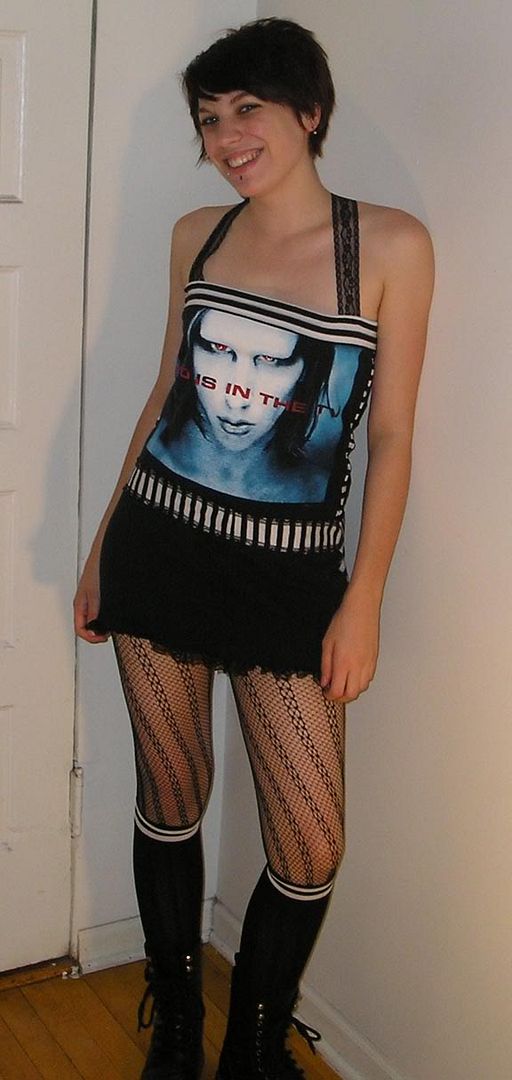 good thing I don't like the band and it looks horrible on my body cause I really like it otherwise and would want to keep it :D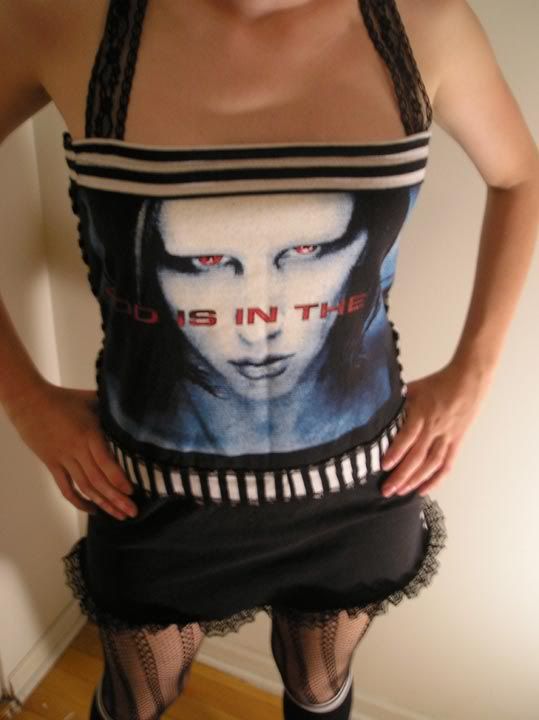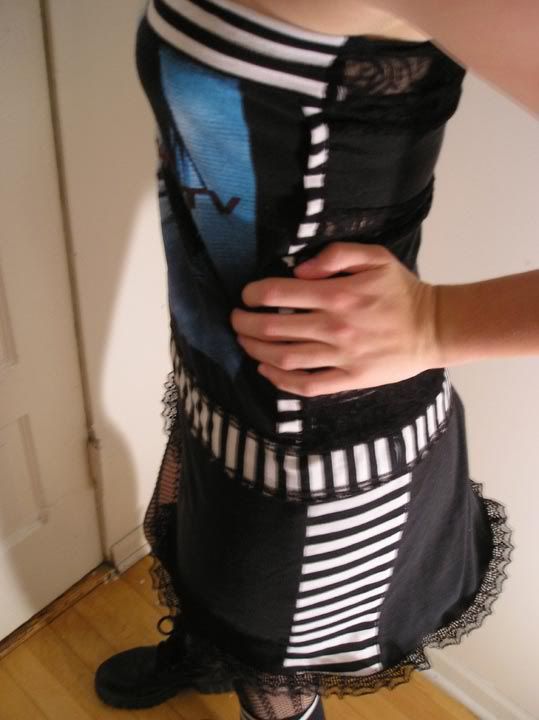 the back is my favorite. bad picture though. The lace straps cross in the back and that's lace and black t-shirt on the back if you can't tell.

Ok so do you think those pictures are too bad to use on ebay? I know the dress looks really bad on me but I don't have anyone else!