Hello! This is my first post ever here. I have a habit of buying a number of shirts on the clearance rack from Target in the boy's section. Since these are meant for young boys who obviously don't have the same shape as me, I have accumulated a bunch of shirts that fit but not perfectly. So, after reading a bunch of the entries on here, I got brave and decided to try some surgery myself.


This is before, and you can see how, erm, lovely it is.


And after!


The way I did this was by cutting the dark blue fabric at the top and adding about an inch of white-ish fabric in there. I serged it on the outside too, and that kinda matches the original design of the shirt.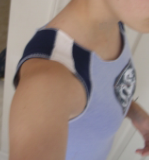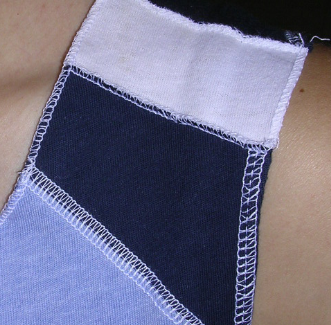 I also have some other shirts I got that I don't quite know what to do with. I mean, I could make 'em into tank tops, camis, or just resize them. Any suggestions?