Sorry for the double post, but I finished the bag!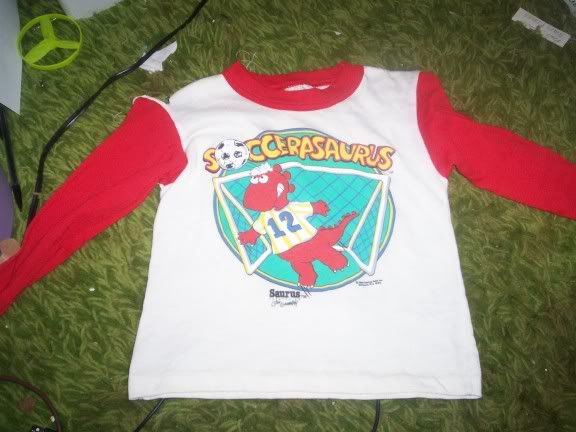 This was one of my brother's shirts when he was about 2 or so (he's 21 now), and it reminded me of my friend Melissa, so I decided to make a purse out of it.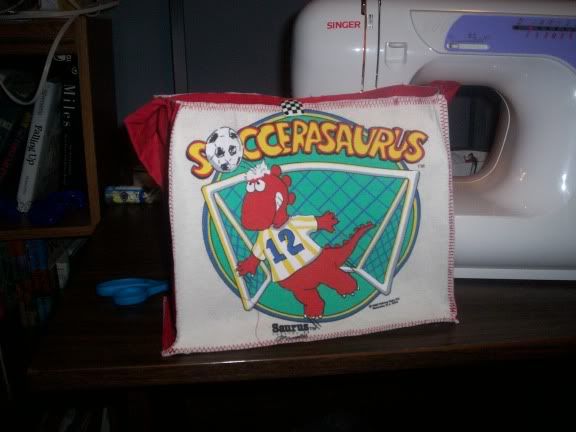 Just a normal shot of the bag with the lovely seam-on-the-outside going on.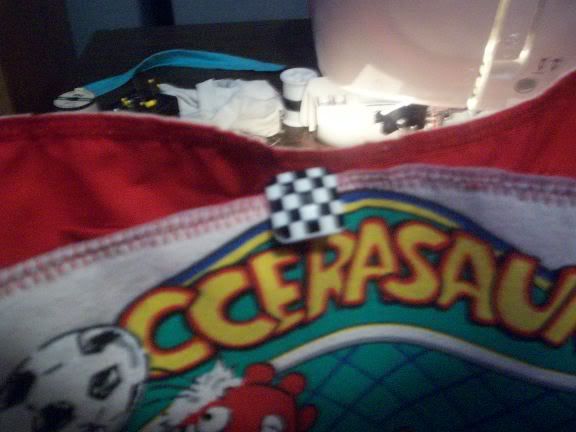 Closeup on the button; I went through my misc. buttons and found that one, which is perfect with the black and white checkers. Follows the soccer theme fantastically, yea?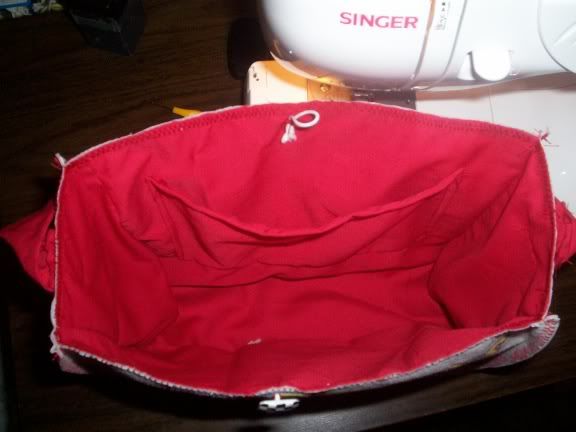 Inside shot. You can see the pocket I put in as well as the elastic "clasp" that goes with the button.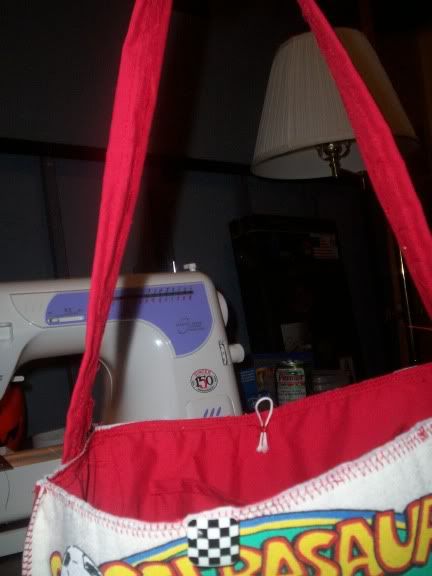 Shot just to show off the strap. I had a bit of difficulty with this, because I didn't cut the fabric wide enough, but it looks okay so I don't really care.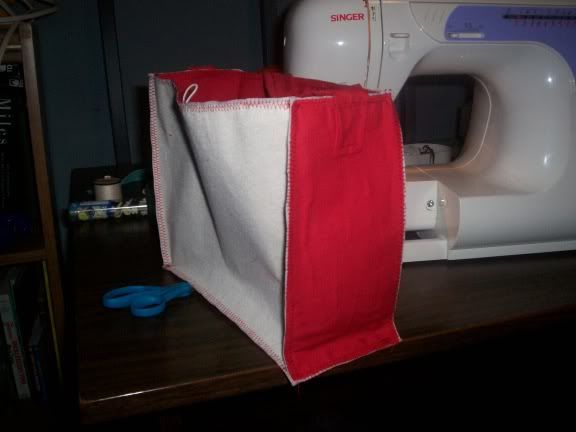 Just how the back of the bag looks. Pretty simple. Also, there's the sewing machine of doom, lurking in the background.