Yeah yeah yeah
what ev. I made this and its not the best but
it is now my fav. shirt even though it is a
little too tight.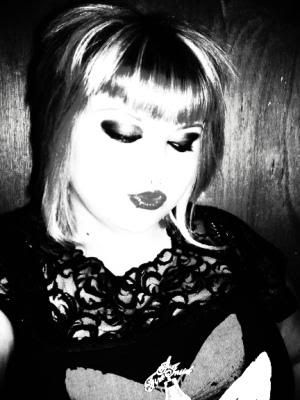 (myspace pic obviously haha)


Another pic of the tee. sorry for the poor quality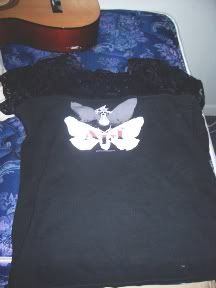 Any Who I also need some advice with this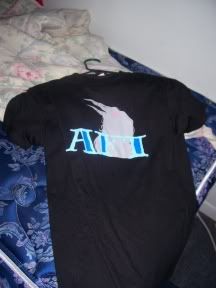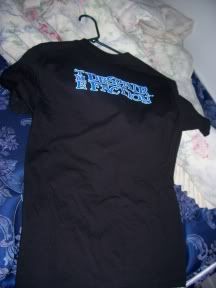 I want to wear it to warped tour so bad they are my heart.
but cinderblock messed up my order and sent me a small.
most of my shirts are a med in guys.
I dont want to so my arms too much (upper arm)
but need to stay cool. I do live in texas.
and i dont want to just resize it.
alot of the ideas here are good but i think im not
the right size for them. im not tiny..at all. help!!