this was a skirt i learned to make in camp
i had made better ones and this was a 5 minute job i made for a halloween party, and i just dug it up while i was cleaning my room [gasp!]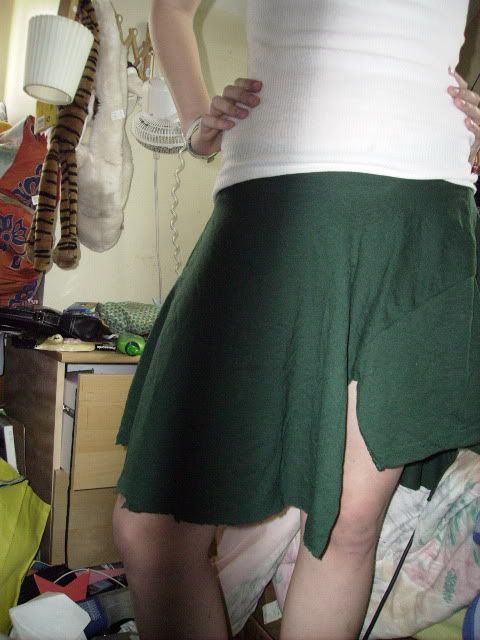 i made it longer than its supposed to be cut, because i used another layering one, so you can tell its made from a shirt.
the only hard part of the skirt was the waist, because its embarassing when your whole bunk is making them. and you have to stretch the neck to fit over your ass. a lot.