i was bored today and i had this adult medium Set Your Goals shirt that my boyfriend gave me, soooo i just made it into a simple tube top. i'll probably add to it later.





Before: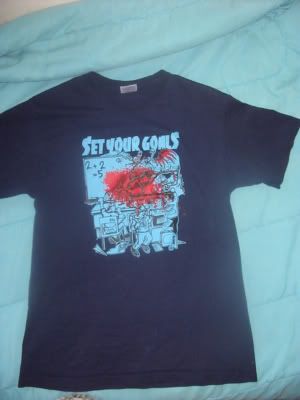 After: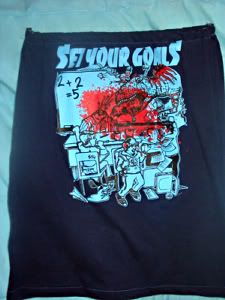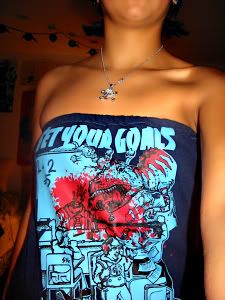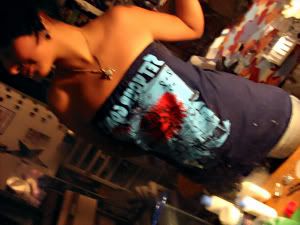 my mirror shots always come out blurry. :[



p.s.- maybe it's just me, but is anyone else sick of seeing LYKE LOLZ HEARTZZZZ AND STARZZZZ ?