Went Goodwilling with Mommy
on Saturday.
And got my sewing machine back
[I was grounded from it]
So I went on a reconstructing spree.
I only have pictures of one of them
because I was camera-whoring
and realized that I could show off
my new shirt.
so.
here.
[No befor pictures... sorry loves.]
But it was a blue t-shirt
that went up really high on my neck
and had snappies at the top.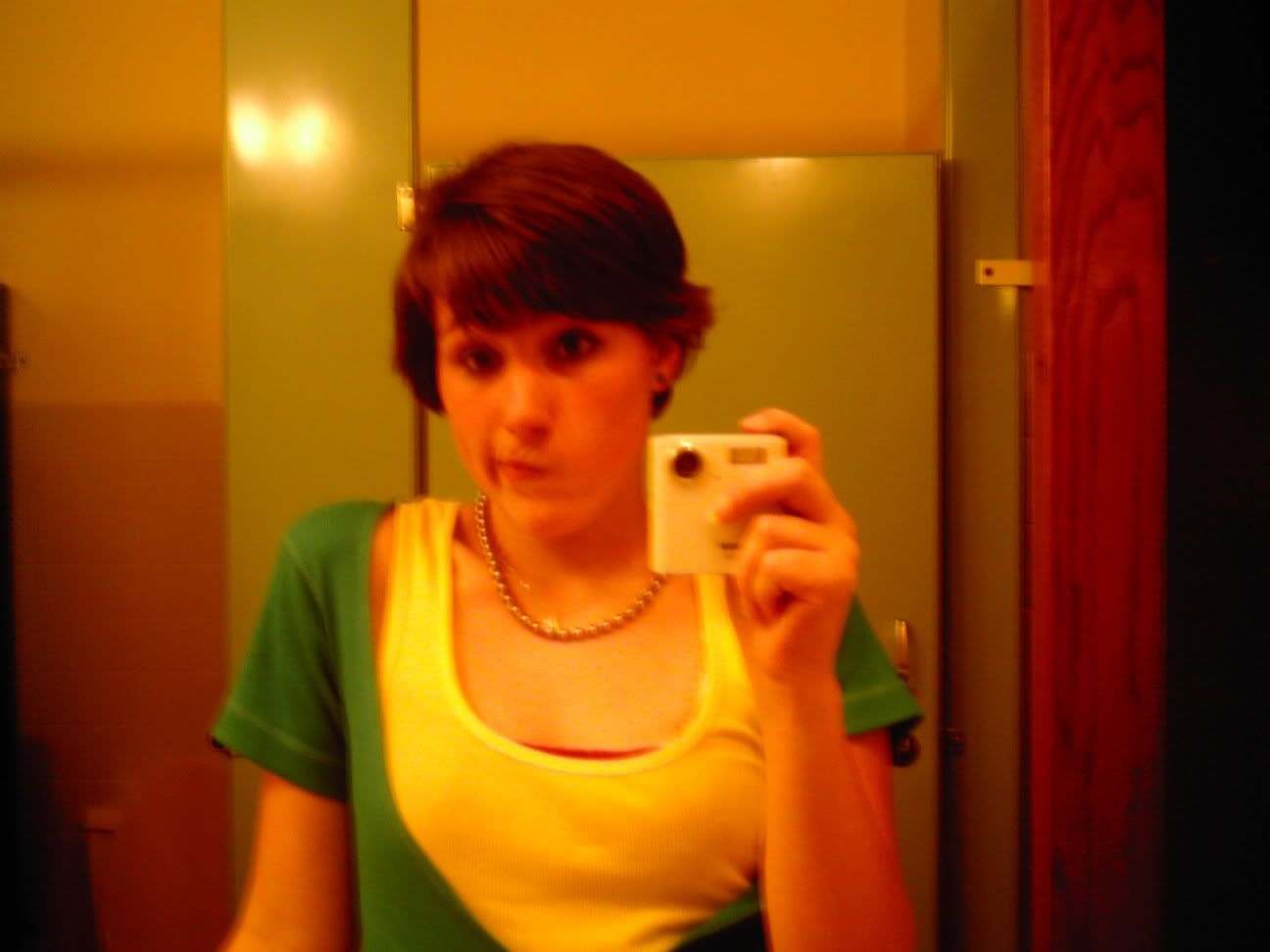 That's the top
[the blueish, not the yellow]
[excuse the facial expression]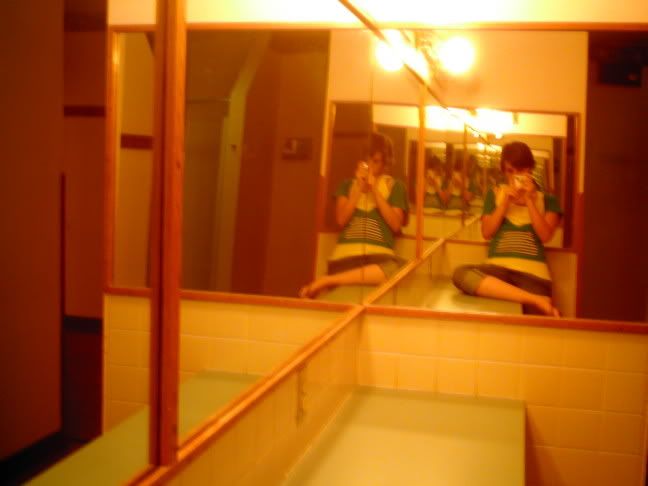 I have no idea if you can see this
but that's the full thing.
There's a kangaroo pocket on the front
that's black and white striped.
I'm very proud of it.
[Wow. Bad picture. sorrries.]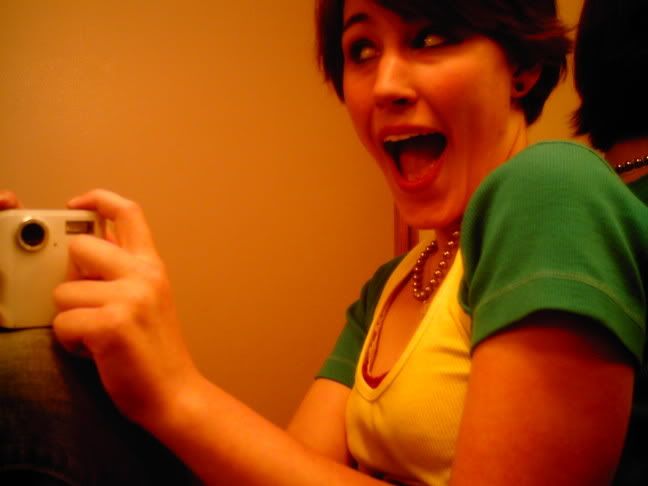 One more for good measure.
Excuse the quality of the pictures,
but they weren't orignally to show off the shirt.
I'm a myspace whore.
Anywaaay...
what do you think?