for some reason the result seems partly piratey. but it's also pink. and loud. about the loudest shirt ever.

before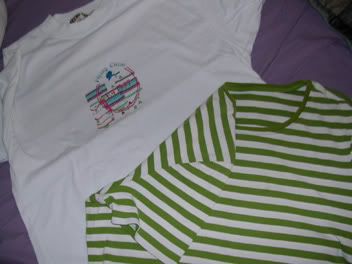 a green stripey shirt that made me look very wide and a t-shirt with a funky logo.

I flipped the green fabric to make them vertical stripes and then re-did the t-shirt in a wrap style, added ribbon. Repositioned the logo. It says "Flying Circus" and some sort of green/pink/blue logo. It was weird in the middle but on the side it seems pretty neat.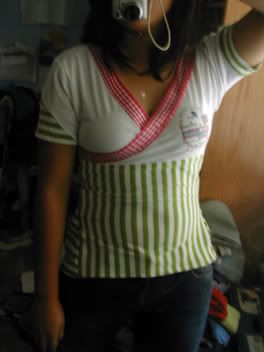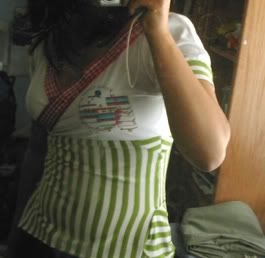 yay for unique sleeves! one has a triangle and the other is just a trim.