First time posting here. I dont do a whole lot of sewing and reconstructing and whatnot cuz i have to handsew stuff cuz i have no sewing machine but whatever. I still do a few things.


First off, my very first recon. It pretty much sucks. The seams from the resizing process are bad. The bottom isnt even. I dont ever wear it anymore. It was a large in a guy shirt. I did this about a year ago or something....
It came from this....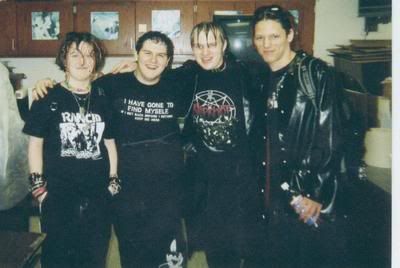 to this.....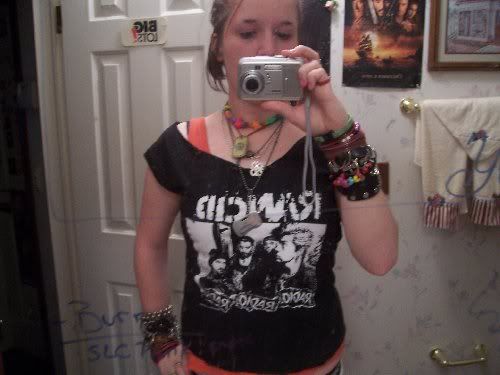 Next we have a resized Rancid halter. It was a large in a guys shirt. This was done not too long ago at all....maybe last month? I dont know.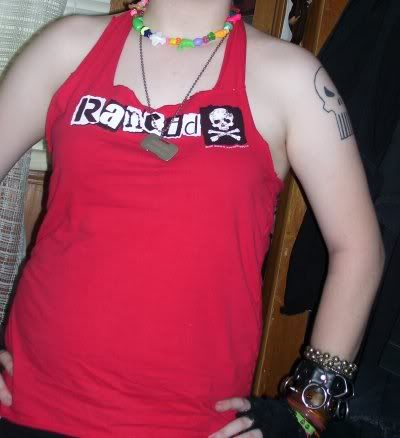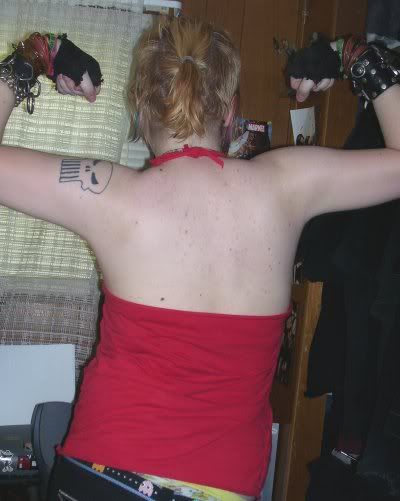 (nevermind my undies...)

Lastly, there is a Stella shirt I made over the weekend. I am proud of it. It came from a plain white t-shirt.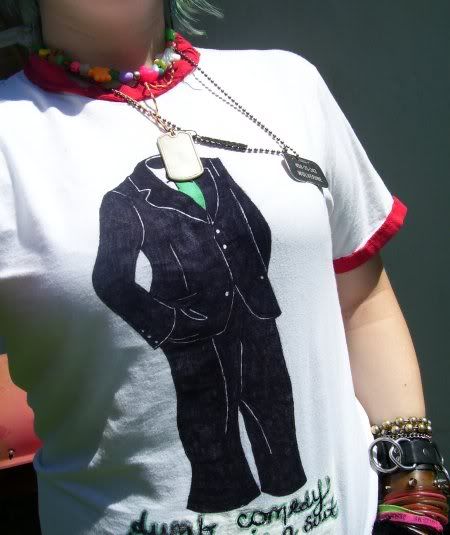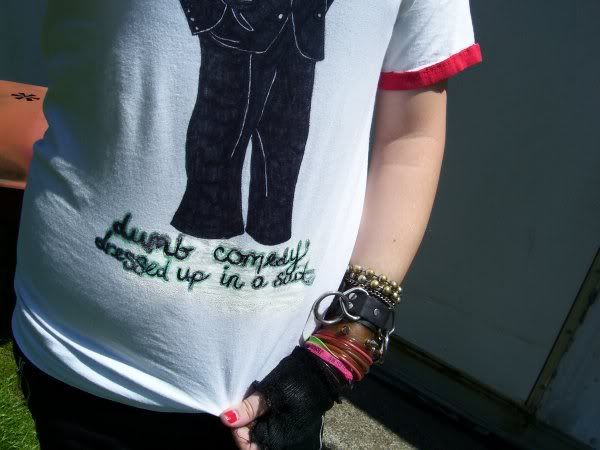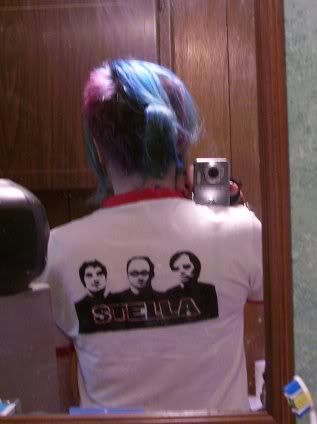 Anyways...thats all i have of now. I plan on doing more but school takes up most of my time since im an art major. Bah.

Lets end all of this on a dancing monkey shall we?