Well, everyone seemed to be excited that I was listening to Gogol bordello in my previous post, So I thought I'd share the Gogol shirt I made.
Made from a very stretchy old-lady tank top, that was red, that my mom gave me, and some leopard fabric from walmart.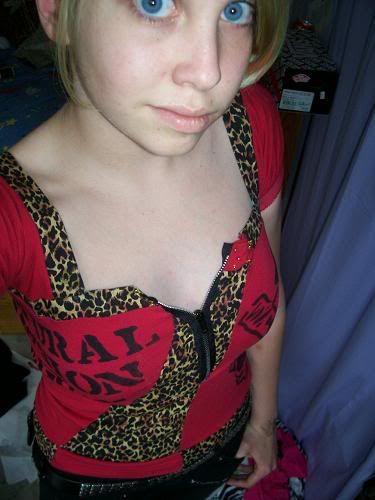 yours truly, wearing it.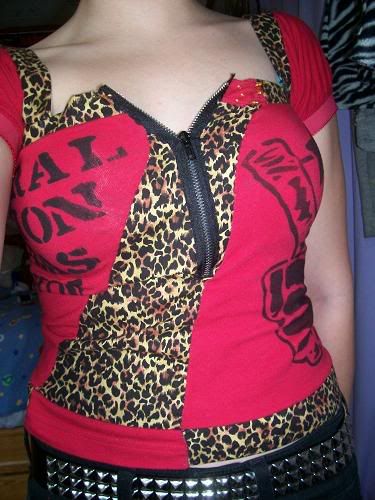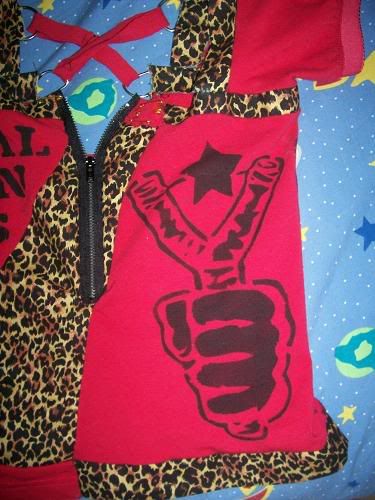 \
the gogol gypsy punks logo that i stenciled on. it says "GYPSY PUNK" on the side next to it, but i forgot to take a picture of that x_x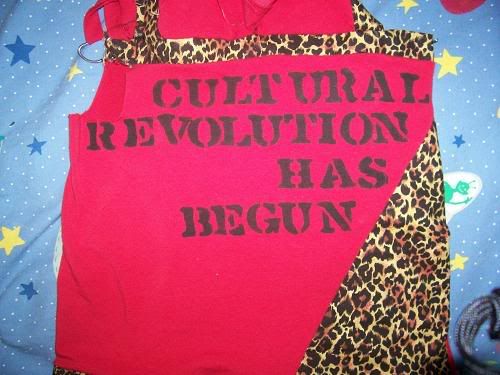 The lettering I stenciled on the side. "CULTURAL REVOLUTION HAS BEGUN"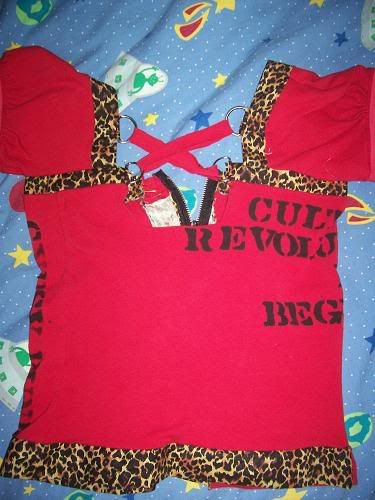 And added some d-rings and stuff on the back cos the sleeves werent staying up very well.



thought i'd add i made the sleeves out of the built-in bra thing in the tanktop. i thought that was innovative of me.