hi. i haven't posted in, oh, forever. (forever = since winter break). i looove summer because i have more free time to make stuff AND because this community gets waaaay better because a lot of other people have more time to make stuff. i've got a few things that i made during the last six months to show you...

so, i made this little dress out of a girls' nightgown from k-mart. it had long sleeves and a high collar with three snaps (sorry, no pictures). i resized it, gave it a a new neckline and cap sleeves, and gathered it at the hips. i dig it.




this was a giant dickies shirt of my brother's (he's a size small but the shirt was an XXL...i don't know why). i resized everything about it, made the sleeves shorter, added a shit ton of darts on the front and back to make it nice and fitted, and then sewed bands of flowery fabric on the sleeves, sides, collar, and bottom.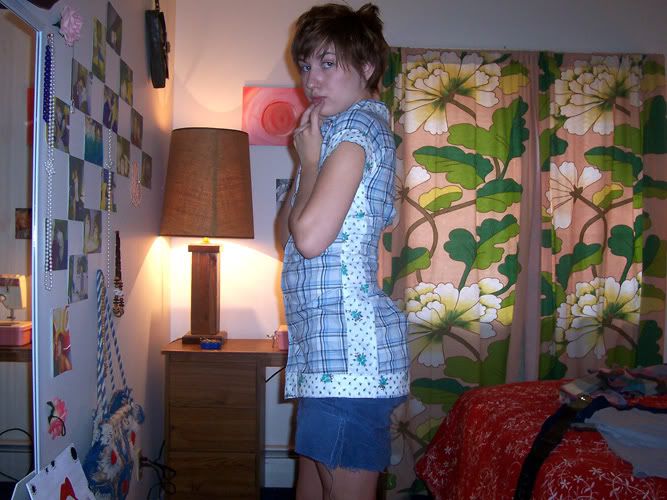 i also made that skirt (but it's out of an old pair of cords). here are pictures anyway.




and this...this is probably my most favorite thing that i've ever made. it's made out of a size 24 skirt that i bought from old navy for $3.99. i sewed it into a tube dress (leaving the zipper that was already on the skirt to make it easier to put on). then i sewed a bow on the back so i can tighten it around the waist.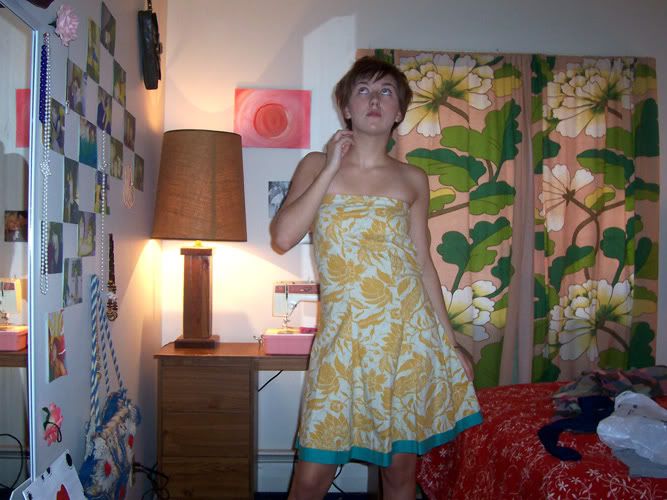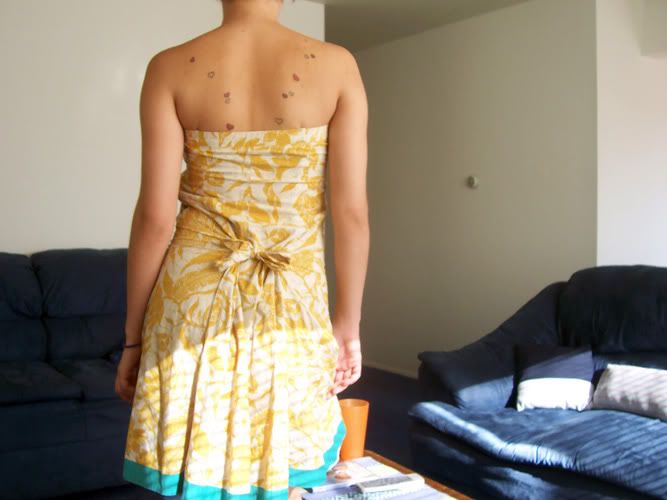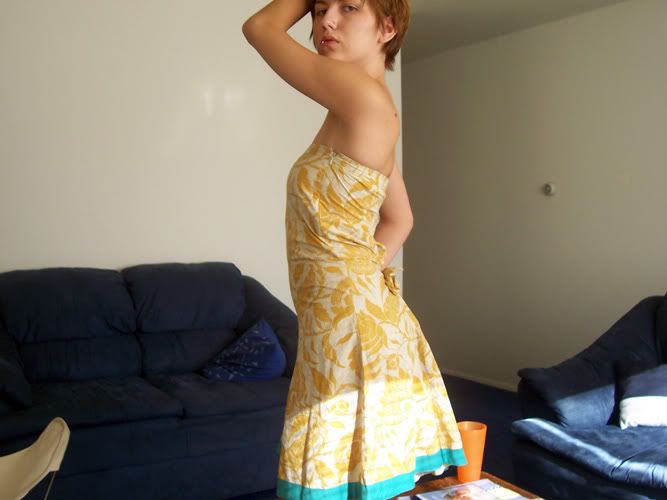 here it is in action back in april: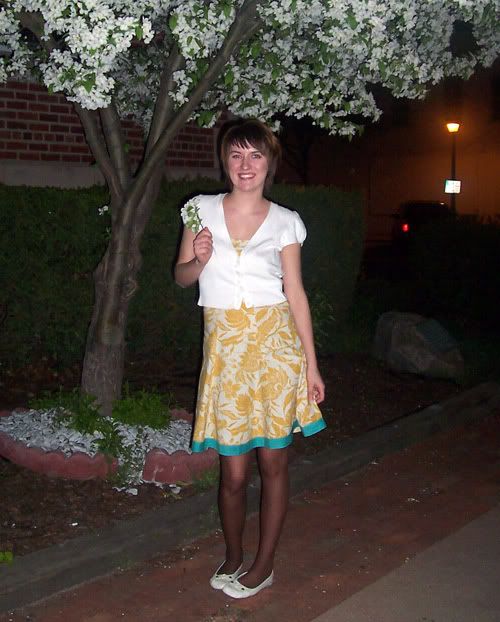 [added in just for fun, my sweet ass roommate, eva.]




and then i, um, decided i was america's next top model for a few minutes...there's that skirt again. and no, i don't really pop my collar. i rarely wear polos, actually.




EDIT: would any of you guys actually buy this stuff or anything similar to it? i have a lot of things that i've made that i either don't wear or have grown out of. i'm going to make a seperate LJ to post pictures of all the clothes i've made in the past year or so and i'm definitely willing to sell some of it. would you guys be interested is something like that or would it just be a complete waste of my time? :)

oh, and i don't usually do this, but i wouldn't mind being myspace friends with some of you gals, so check it: http://www.myspace.com/westieee