Ok so I don't wear t shirts. I hate things being tight in my armpits i think its nasty. But I had this pile of t shirts that I couldn't pass up so I spent my day off creating...

The pictures aren't as good as I hoped but you can blame that on my brother....

Preview

And to see more...



And the back. This was a little boys sweatshirt I got in a 3 dollar a bag sale.



goosebumps of course!



The colors on this are amazingly bright and awesome



I got this punky shirt for 39 cents at the garnment district. Gotta love boston :)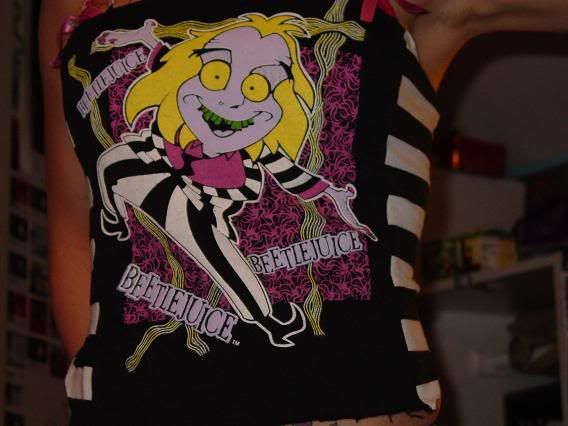 Got this fron salvation army with the tags still on it...from caldoors!!! It was originally a little boys beetlejuice sweatshirt all black



Two bands I am going to see in a month :)


Sooo tell me what you think!! And don't mind the strings hanging that I have yet to cut off haha