my name's heather. i don't think i have posted in here yet but i have been watching you. that sounds creepy. anyway i did a no-sew tee turned tank top from an edward scissorhands tee my friend joe made.


an asymmetrical v-neck...



just tied the sides...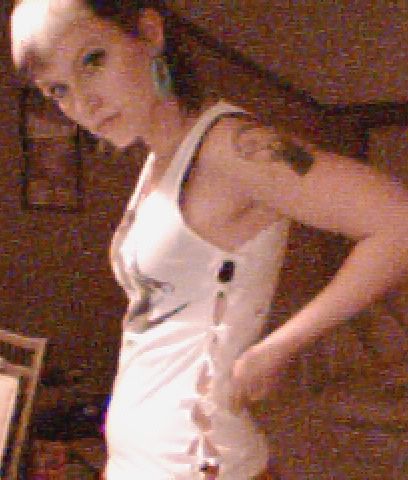 sorry the pictures suck. have to use the webcam because my canon was stolen when i was mugged by a crackhead. no joke.