i was too tired to do much of anything today... but i did make a top! i dont have any beofre pics, but it was just a regular XL tee shirt from south dakota.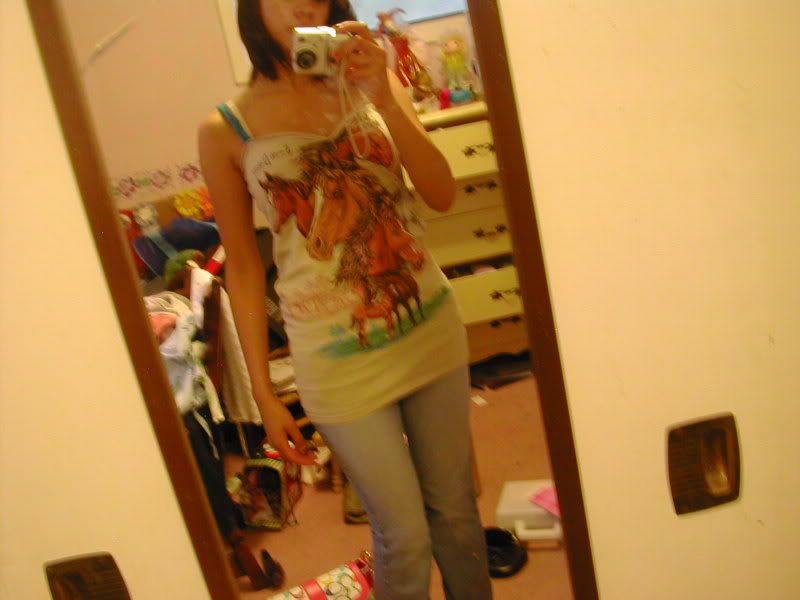 the whole shirt. should i keep it tunic length?



on the back, i accidentally sewed the strap to the outside. so i tied it into a bow.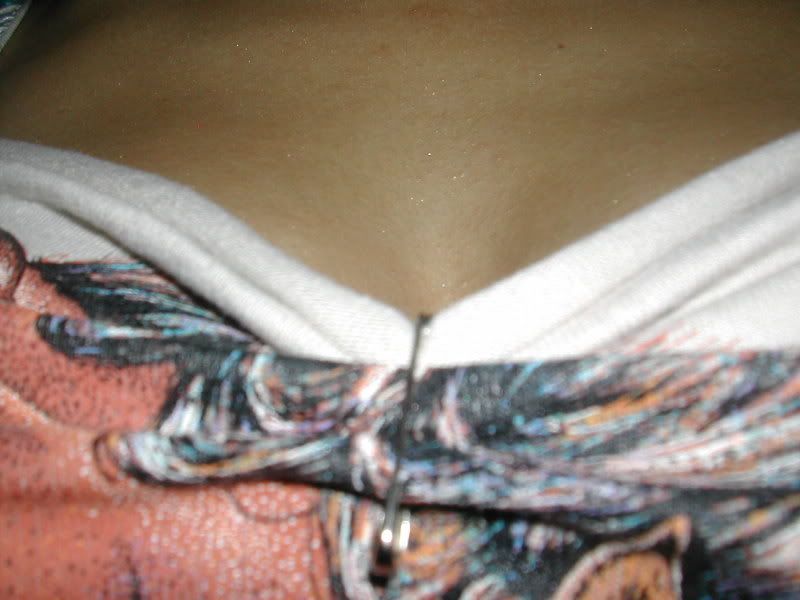 i rouched the center with a safety pin.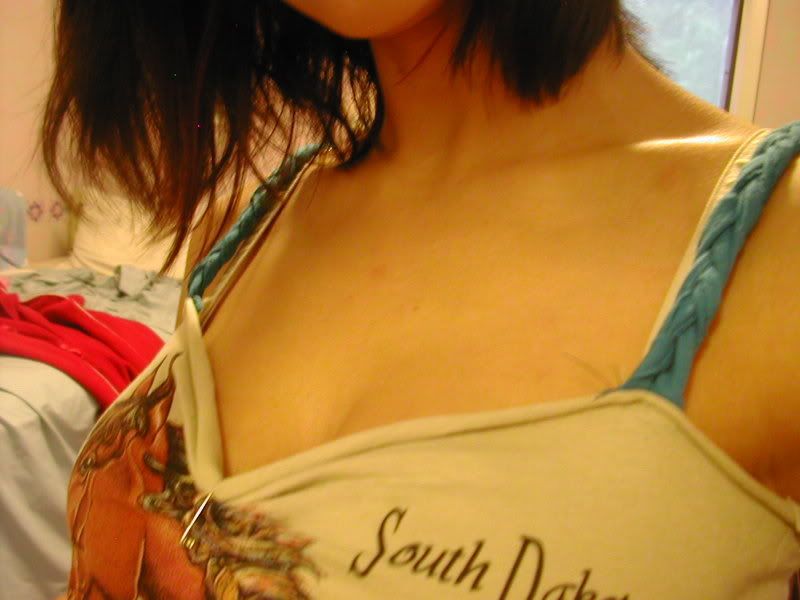 close up of the braided straps