Well, it has been too long. I've gotten alot done, but this is the only things i feel like posting, really.


Obviously Nothing looks very flattering on my bed, but the pictures I take of me wearing them never come out good. excuse for the crudiness, by the way. it's all hand sewn. I have three sewing machines, but am too retarded to figure out how to work them ;_;


This was an XL men's shirt I picked up for TWO dollars at hot topic. I love billie holiday, and I love sewing, so it went together nicely. I added some fancy music note material (that my boyfriend got me, how nice!) as a sash thing on the bottom. gave it little sleeves, and added a kinda corset-y thing in the back.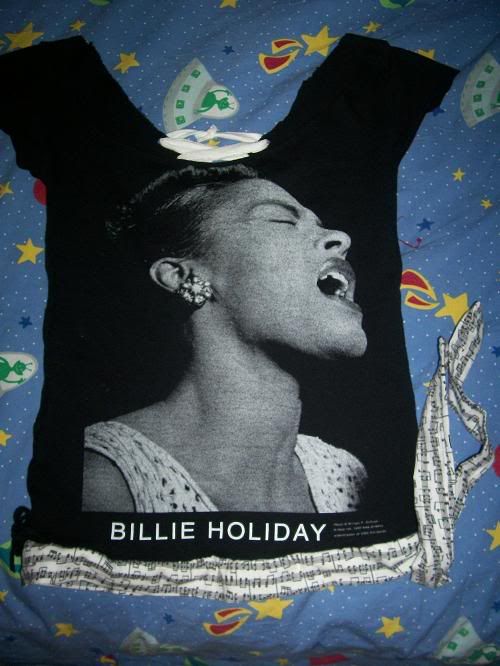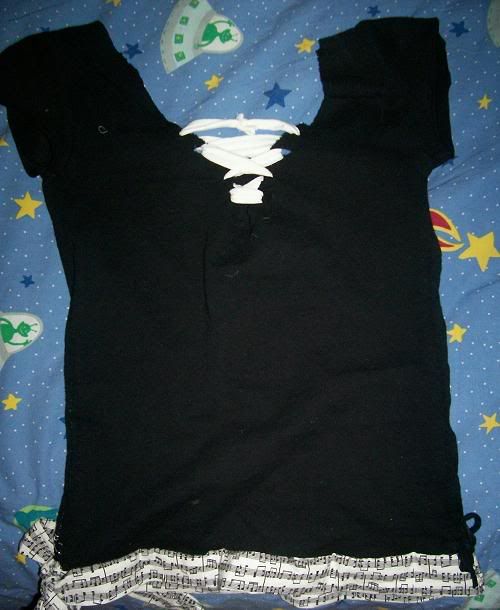 Second here's a toxic narcotic shirt I stenciled myself Out of a black tank top that was my mom's, and an old camoflage shirt i had laying around. I found this great camo grommet stuff in wal-mart, so once again, corset-y thing on the back.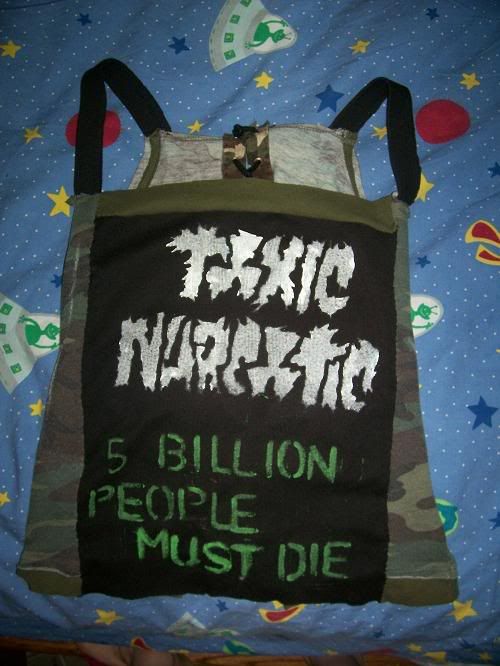 and lastly, heres a mail myself to thoreau shirt i did (www.myspace.com/mailmyselftothoreau) obviously stenciled myself, onto a purple t shirt, and added black panels on the side.