I wanted to post some more stuff but I didn't wanna overload. I gave up....
This one started with an Old band shirt, TOCC actually local heavy metal garage band. It's a super awesome shirt, hella sexy if I do say so mahself,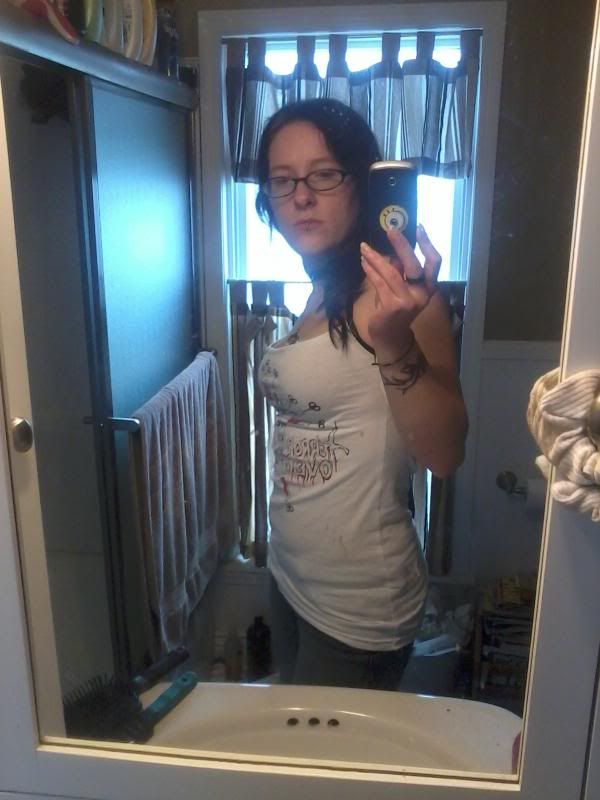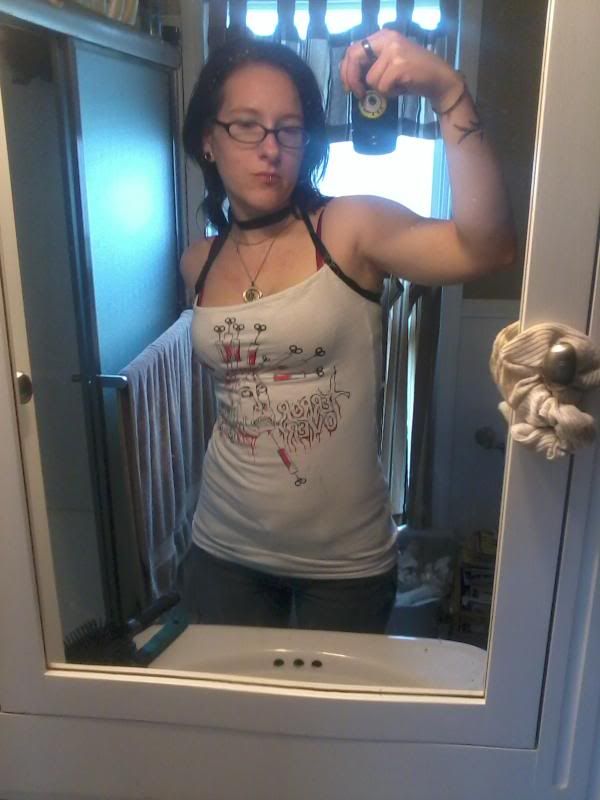 Sorry about the bathroom pictures, its the best mirror in the house.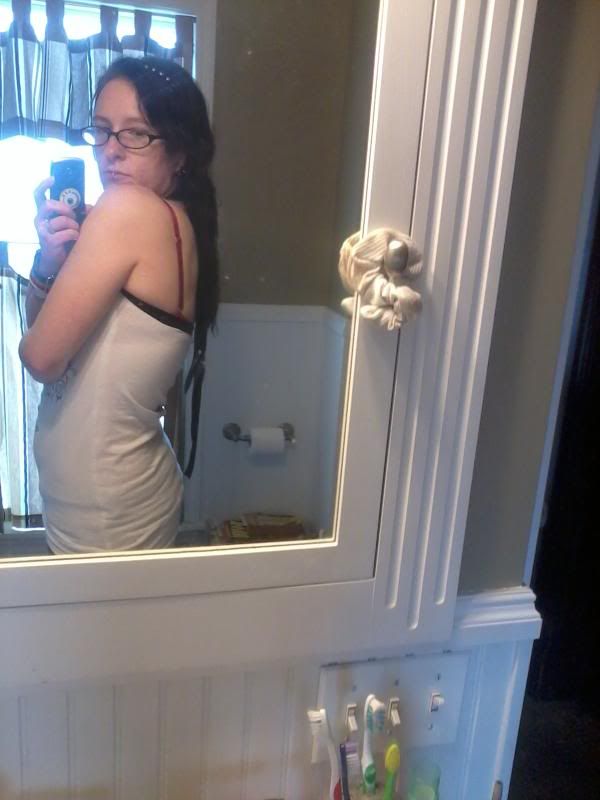 There's a tutorial for this one on a seperate site if anyone is interested.
This next one, I had "inherited a slayer shirt from my ex husband. When he left I stol a bunch of his old clothes. Oh yeah...One of the only things he was good for. It started as a large long sleeved mens shirt with a whole bunch of holes in the sleeves. and it was supposed to be a simple tank it turned out a little long, but I like it this way cause I can make it a dress when I'm feelin' a little fancy.
It's real short though....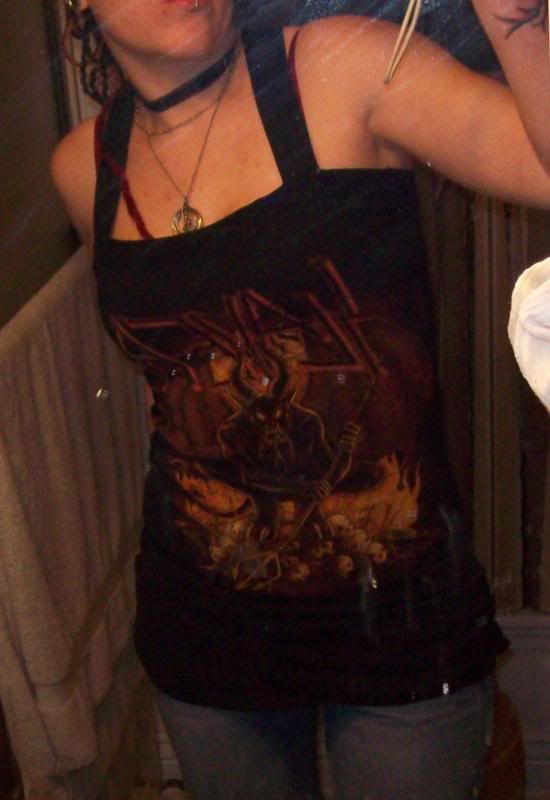 and the back.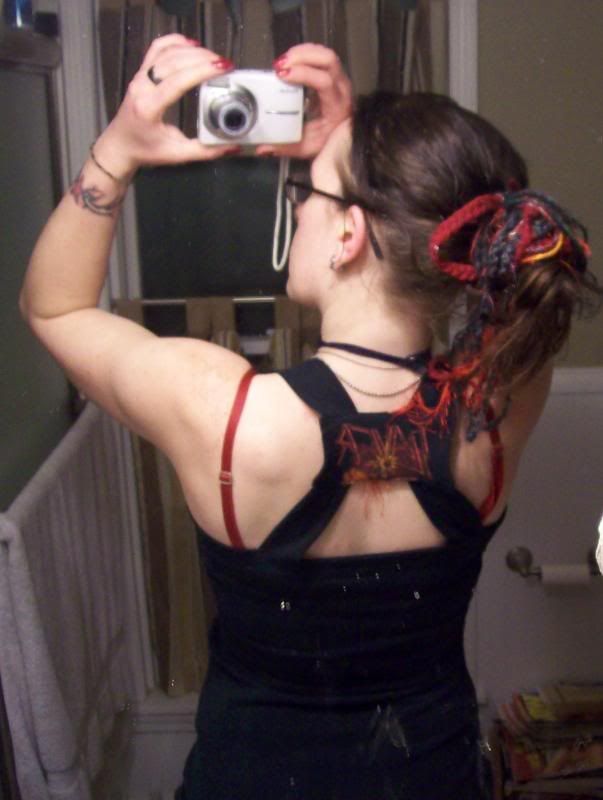 Normal shirt...
And then bam...corsety goodness.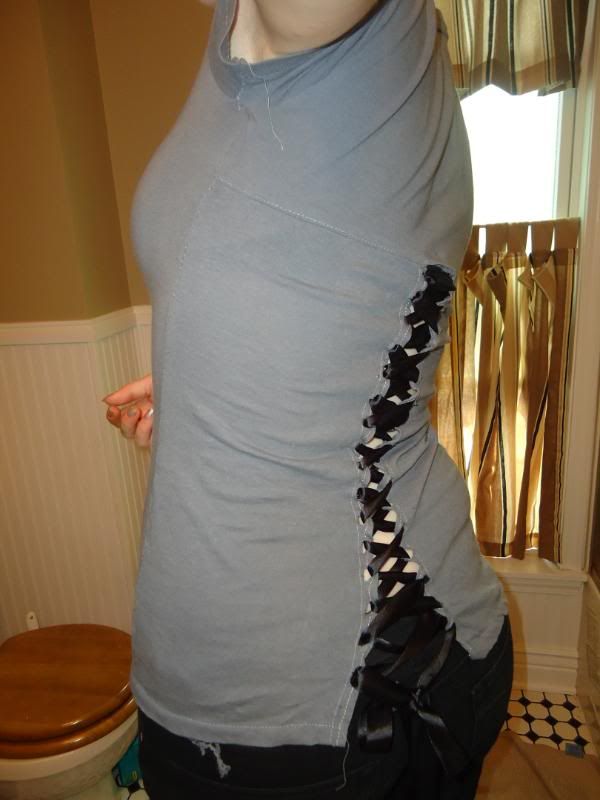 Oh dear thats a terrible picture of me....
Theres a tutorial for this one as well.
This one is my very favourite shirt of ever. The story of this shirt is pretty awesome I got it from my boyfriend and it had a couple holes in the back/side of it and I wanted to make something awesome out of it cause I love superheroes and they don't make girly superhero shirt (damn you marvel) but I had so many dilemas with it because I didn't want to mess it up and the screen printing covered almost all of a mens large shirt. After about two to three months of just looking at this shirt I finally decided to just wing it. and it came out as not what I intended at all, but I love it even more.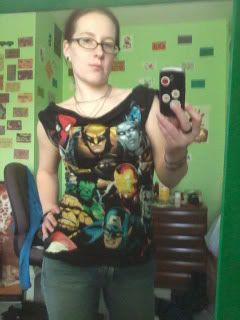 my sister room is soo awesomely green. I managed to not cut off any of the characters, which is what I was most worried about. I just love this shirt so very much.
This one comes straight from a tutorial I found through this site acutally, I think if you look up "light bulb" you should be able to find it.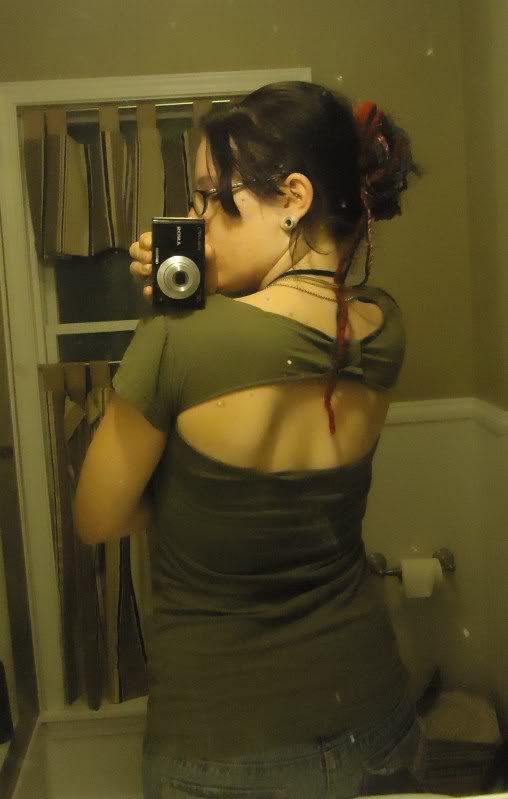 Happy dinosaur hat coming at chu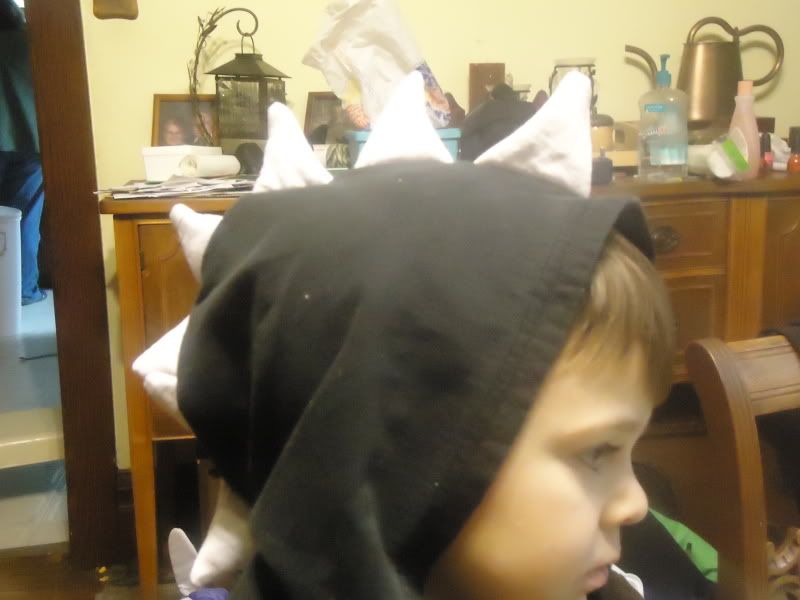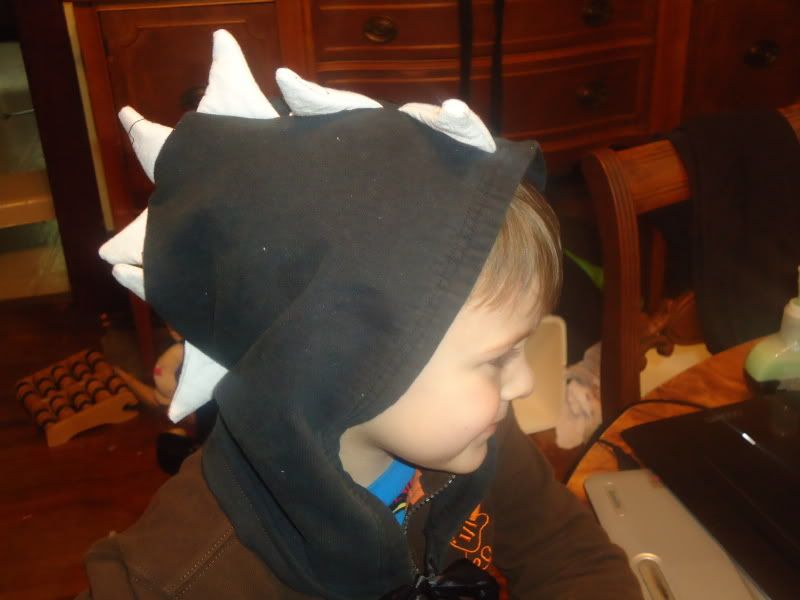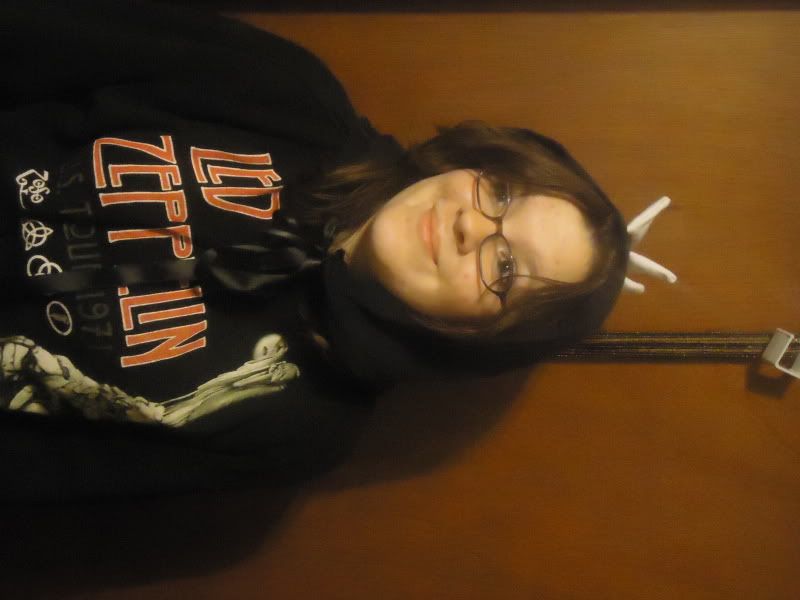 Aww that last one is sideways and I don't know why...Oh well I'm not taking the time to change it. I made this nifty little thing for my sister (In the zeppelin hoodie) out of a hoodie and white t-shirt, which is the only reason I feel it's postable. Its got ribbon ties on it too even though you can't see them in the picture. My son is super jealous of it hence why he's wearing it in the first two pics.
Last one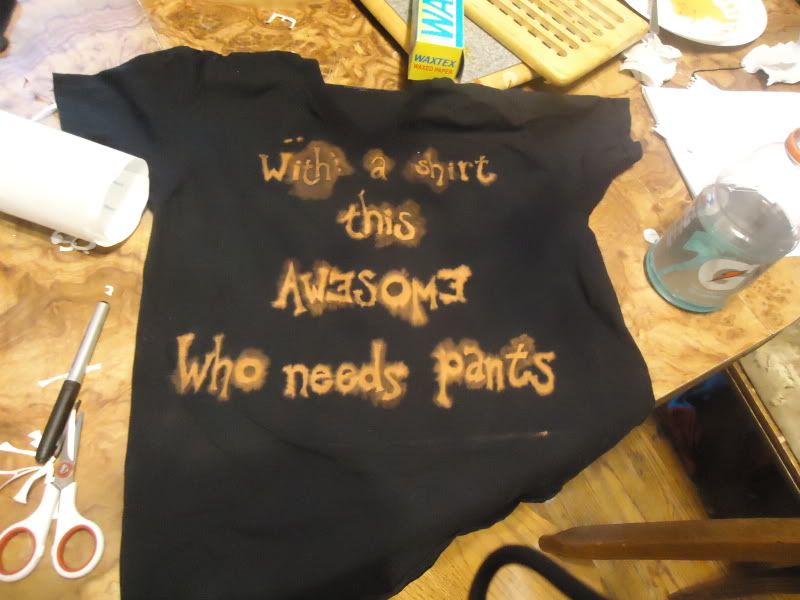 I made this for a friend's birthday, we don't talk anymore, which I'm not sad about loosing the friend so much as I am about not being able to see this shirt being out and about. This was my second attemt at bleaching with a stencil, This time I used contact paper instead of wax paper. I really liked how it turned out, but it was a total mistake. The bleach bled through alot more thand I had planned. I turned out even better though. I drew all those letters mah self by the way.
Anyway, Thats all I have picture of atlease, I've got more, just no pictures. Happy times of enjoyment for all.
You should click on that link, It'll make me feel special.