after finding the secret to iron-on letters - i've become obsessed.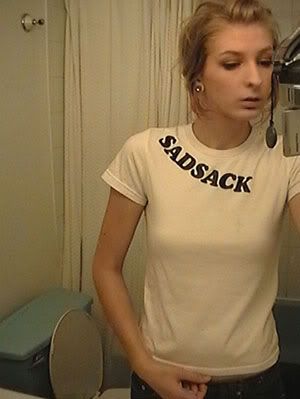 since those are pretty low on 'skill' or 'talent', i'll throw in the last big project i did. i took an old pull-over sweater of my boyfriends and turned it into a well-fitted zip-up for me. i have gorilla arms and an abnormally long torso, so it's hard to find hoodies that fit well, which is why i decided to make one for myself.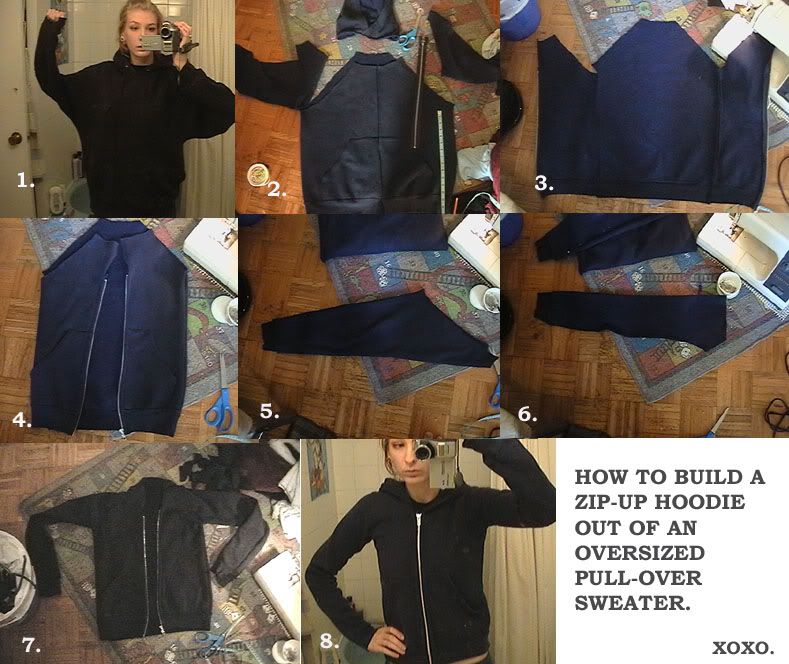 1. not the exact sweater i cut up, but it's another sweater of my boyfriends- to give you an idea of how huge it was to begin with.
2. cut it all up.
3. adjust the main tube (torso) to fit.
4. add zipper
5. take in sleeves to fit.
6. finished sleeve. sewing the sleeves back onto the sweater was difficult.
7. add hood.
8. wear!